Minecraft Account Name: Solsticeman
How old are you?: 15
Time-Zone/Country of Residence: CST
What do you know about Roleplaying? Give a definition of what it means to you: Playing a role/part in a game or activity with correct actions based on who you are, when your role lived (Correct Time Period), and where your role lived.
In your own Words, define what the act of Meta-Gaming is: Using information/items that you wouldn't be able to achieve with normal roleplaying.
In your own Words, define what the act of Power-Gaming is: A.K.A. Power leveling, using unfair advantages to gain the upper hand.
Have you read, understood, and agreed to the rules?: Yes, and I agree.
Do you promise to abide by said rules, This includes the Server, and Forums: I will abide by all the rules at all times.
How much do you know about the Avatar Series?: Seen all episodes (Aang/Korra) at least twice each, and know a ton about both.
What is your characters name,and age?: Chaz/17
What nation is your character apart of?: Fire Nation
Biography (Please make this at least 2 paragraphs long. This must include the history of your character and his life as well as age, appearance and personality, etc.): Chaz was born to a wealthy family and was taught martial arts and firebending at an early age. When he was ten his teacher started to teach me how to generate lighting. Although Chaz was being taught how to generate lightning it has taken him seven years to be successful at generating lightning. Now his teacher is teaching him to master the art of fire bending.
Chaz likes being by himself and loves to practice his bending because it makes him feel powerful. All though Chaz likes to be by himself there is only one person he likes to be around, his girlfriend. His girlfriend is from the Northern Water Tribe and she is a skilled water bender and healer. Chaz is seven-teen and has short black hair, amber eyes, and tanned skin. Chaz and his family currently live in Republic City. Chaz, his girlfriend, and one of their friends who is an earth bender are trying to form a Pro-bending Team to compete in matches.
Insert and image of your minecraft skin here! (A screen shot in F5 mode NOT the actaual skin!):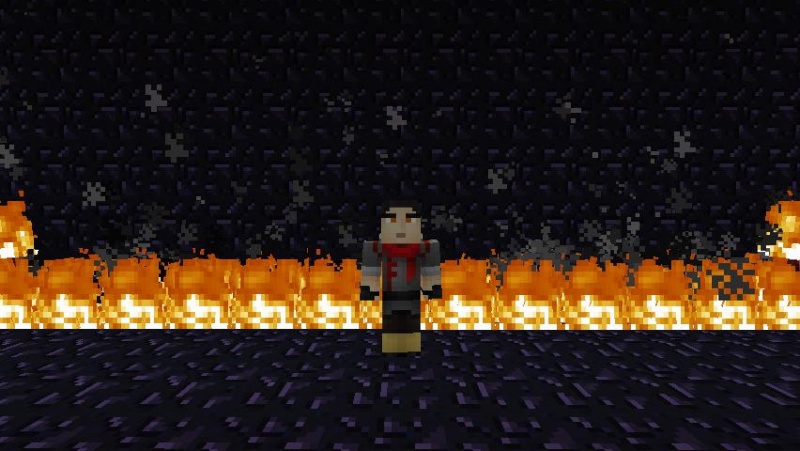 ~~~~~~~~~~~~~~~~~~~~~~~~~~~~~~~~~~~~~~~~~~~~~~~~~~~~~~~~~~~~~~~~~~~~~~~~~~~~~~~~~~~~~~~~~~~~~~~~~~~
"Fire is the element of power."
-Iroh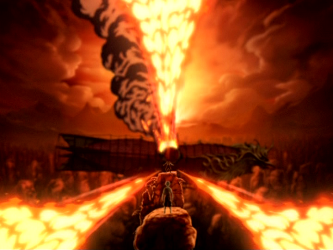 ~~~~~~~~~~~~~~~~~~~~~~~~~~~~~~~~~~~~~~~~~~~~~~~~~~~~~~~~~~~~~~~~~~~~~~~~~~~~~~~~~~~~~~~~~~~~~~~~~~~